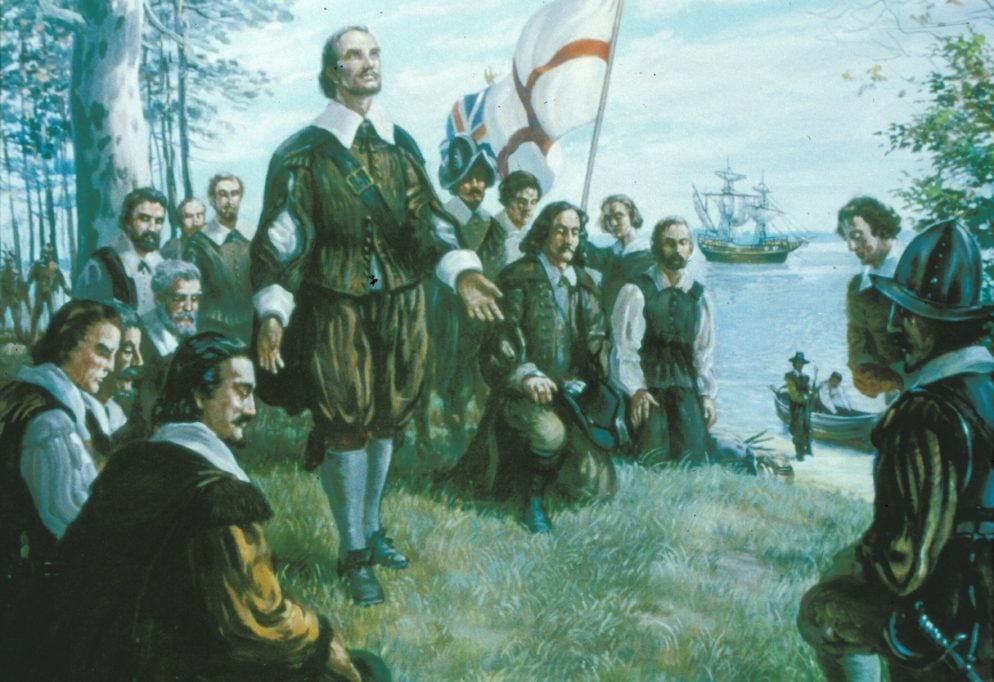 11 Redwoods posted at Wdog for a history class by the numbers. It was Sunny and 70.
THE THANG
Slaughter Starter
OYO(on your own)
100 Merkins
Mosey to a COP
2 Merkins
21 Merkins
56 Merkins
Mosey to Edge of Shields Lake
Regular Dora
100 Merkins, 200 Box Cutter, 300 Squats- Partners run the Stair loop
Mosey to Steps
53 Dips
35 Dips
96 Merkins
Mini Dora
50 Merkins, 100 WWII Sit-ups, 150 LBC's, running Stair loop in between each set
Mosey back to the Flag
18 Merkins
COT
YHC took us out
Moleskin
By the Numbers, the Berkeley Hundred was the designation of the landing area on the James River, (100). The journey was first acknowledged as a thanksgiving for surviving the Journey – It was ordered by the Berkeley Company to be an Annual Event. Two(2) years later in 1621, the Fine folks in New England celebrated a Harvest festival which has taken on the traditional Thanksgiving Feast. Not to be out down, the Texans discovered their first Thanksgiving was in 1598, twenty-one (21) years before Virginia. The Sunshine State came back and looked through their history books and realized that their first Thanksgiving was in 1565, Fifty-Six (56) Years before the pilgrims Celebrated their Harvest Festival.
Because every group had levels of Explorers in them, Dora's were the bulk of the activity today; thankfully.
The number of Pilgrims eating at the Harvest Festival was fifty-three(53). Most likely they had to have some dipping sauces, because no turkey or cranberries were actually served at that the "first" meal. By the way, in researching the guest list for the Pilgrims, No Salvucci's were on the list, however, there was one Peter Brown.
The Berkley Company ship was named the "Margaret" It was thirty-five(35) feet in length.
The Pilgrims being Puritans, were getting away from the holiday packed religions of the Times. There were ninety-six(96) different church holidays that they did not want to celebrate, including Christmas and Easter.
It wasn't until Dec 18, 1777 that the Continental Congress declared a Day of Thanksgiving.(18)
Everything we did today was on your own, Many days can feel like we are on our own. YHC is thankful for F3, because even though we all have our separate lives, there will always be commonality in the gloom!
Bleeder Out
In case you are wondering about all the data: you can find the different links below
New England Harvest Celebration