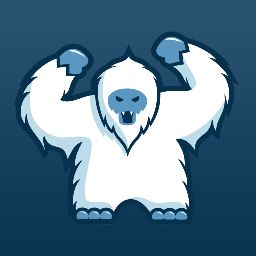 Five of the faithful convened for #Twinteam on a dry, comfortable late-October morning.   Johnsonville (YHC) took the Q, and this is what went down, more or less.
COP warmup in parking lot:
25x ssh;
25x mountain climbers
20x don quiotes
10x imperial walkers
15x hillbilies
Mosey maybe a 1/2 mile away over to the base of the TwinTeam hill for "the Alpine Beast" along about 200m of TwinTeam's steepest incline. Like normal, there were 6 exercises, and we did 6 sets of 6 of each, but up and down the incline. Exercises were 'mericans, side plank-walk strides (left), bear crawl strides, monkey humpers, side plank-walk strides (right), 'mericans.
Mosey back to VSF. COT
Moleskin —
It was pitch black on Twinteam this morning — as in you could not see your hand in front of your face. That made things quite interesting. People were running into each other and stepping on each other. The 3 stopping points along the way were completely random and variable.
For future reference, it is probably better to plan the Alpine Beast for mornings when there is a moon. It did succeed in getting my heart rate up.
There was not much mumble chatter, other than speculation about how Wilson would have handled the chaos of the Alpine Beast in pitch black darkness.
Thanks for permitting me to lead.  Have a great weekend.  Jville