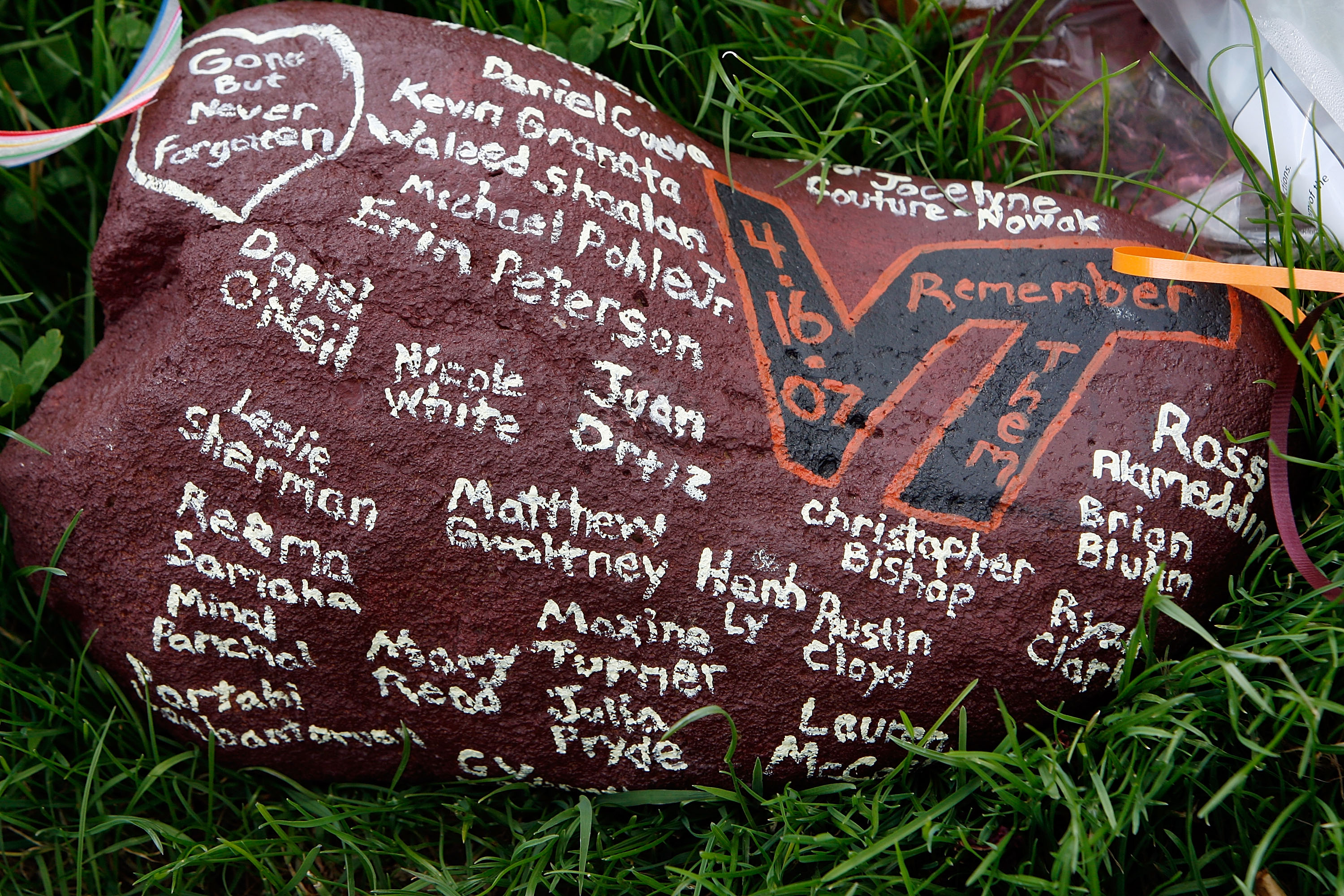 A solo Davillians arrived at Mechanicsville ES. The Q sheet was open so YHC was ready to call Hot Potato once the PAX. Turned out to be a Hot Potato for one.
This is how it went down
3.2 for 32 – 3.2 miles run to remember the 32 students/professors who lost their lives on the Virginia Tech campus, 4/16/07.
MOM's – Has some time left so completed serveral exerices in reps of 32 include LBC's, WWII sit-ups, Merkins, Flutter Kicks, and Burpees
MOLESKIN
A week ago today was the 13th anniversary of the VT shooting. YHC was sick with Step Throat last week so couldn't completed the annual 3.2 miles for 32.
The 16th of April will always be a day of remembrance for YHC. As a college student in 2007, YHC remembers hearing the news while in the DHall on the Longwood University campus about the shooting. Also to find out the shooting was happening in the engineer building where two of YHC's childhood friends would have had classes in. Luckily they did not but YHC with the rest Virginia college community mourned for the VT campus that day and continue to do so.
neVer forgeT 4.16.07
SPIT ON THAT!!