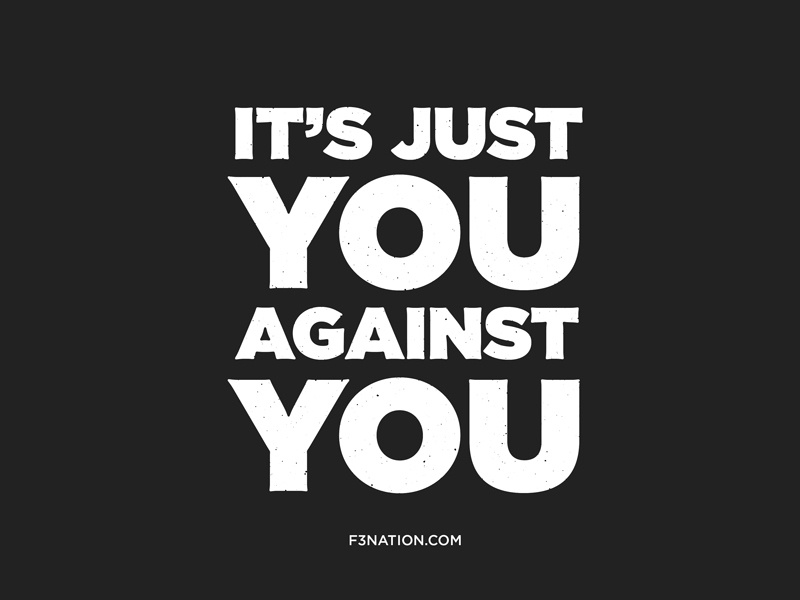 Another beautiful day resurrected 34 warriors from wasting life & breath in bed. With the sun emerging on the horizon, cool temperatures climbing to an even 70 degrees, Dr TryHard called the PAX forward to partner up and grab a caber from YHC's truck.
The THANG:
Mosey to COP#1:
Partners shoulder-carry cabers, stopping every 20 yards for x3 overhead press, alternating shoulders
Circle up in the roadside grass clearing
F3 Welcome & Disclaimer
Circle up for SSH x20 IC
Standing Caber Squat Press with Partner x20 OYO
DQ's x10 IC
Caber Curls w Partner x10 IC
Little Baby Caber Crunches w Partner x20 IC
Caber Bench Press w Partner x10 IC
Rapid Alternating Feet on Cabers x20 IC
FIND A NEW PARTNER/CABER
Mosey the long way around to the end of the Lawn for COP #2:
Round 1: Caber Toss Suicides – spread out & cross the field and back by tossing caber as far as possible (either as a team or individual tosses) running back together to touch baseline between throws
ABC's for the SIX
Round 2: CaBEAR Crawls – bear crawl across lawn and back pushing caber in front
Flutter Kicks for the SIX
Round 3: CRABer Walks – crab walk across lawn and back kicking caber along in front
SSH for the SIX
FIND A NEW PARTNER/CABER
Mosey to the Amphitheater for COP #3:
Spread out along top steps
x2 Unbroken Squats each step descending (Caber held overhead the entire time)
x2 Caber Curls each step ascending
Plankorama for the SIX
Leaving cabers behind, circle up in the Putting Green for COP #4:
Dancing Bears x20 IC
Crab Cakes x20 IC
Heels to Heaven x20 IC
Freddie M's x20 IC
FIND A NEW PARTNER/CABER
Mosey back around to end of the Lawn for COP #5:
Triple Check
Partner 1 (Timer) performs WMD Crawl: BearCrawl x10 steps w hands spaced wide, perform x10 Werkins, then x10 normal BC steps followed by x10 standard Merkins, then x10 narrow BC steps followed by x10 Diamond Merkins
Partner 2 – Post Hole Diggers (squat to lift standing caber high overhead then slam it down into the ground)
Partner 3 – WWII's
COP #6:
Line up cabers in the direction of the Carillon, PAX alternate plank each side
Last caber moved up to front while PAX perform variable exercises (merkins, legs up, hold plank, dips …and pickle pounders attempted but lost momentum due to general hilarity)
All cabers moved in back-to-front fashion until PAX reached Carillon-end of the Lawn
FIND A NEW PARTNER/CABER
Mosey Back to the ShovelFlags for COT:
Counterama #34
Namerama (FNG Kryptonite)
Announcerama (see Comments)
YHC took us out in Prayer
NMS:
Don't know about you boys, but my shoulders and arms are FEELIN it today! YHC had conducted an inaugural caberama at The FORGE a few weeks ago, which went quite well, and when a couple large trees recently fell at YHC's house, it seemed the good Lord was providing more cabers just in time for YHC's first Dogpile Q. Three cheers for heavy green wood! Go hard or go home, right?! Despite the facade of groans once folks discovered YHC's truck bed was chock block full of coupon goodness, the PAX embraced the challenge with as much revelry as a bunch of boys given BB guns. As you might expect, there was also a fair amount of wood-related innuendo making mumble chatter merry and bright. Our only FNG for the day was an absolute stud, notably curling a massive beam on his own during the initial COP while Shakedown held LIFO Hardywood's hand to go back for an extra caber. Welcome Kryptonite! It should be noted that Hardwood made up for his tardiness later by performing caber pickle-pounders with phenomenal zeal. We expect he will be a father of 10 before we know it! As always, it is my absolute pleasure to be a part of this brotherhood, and I am thankful to each of you for your support and good humor in following me today.